Arizona Postcard Pack of 12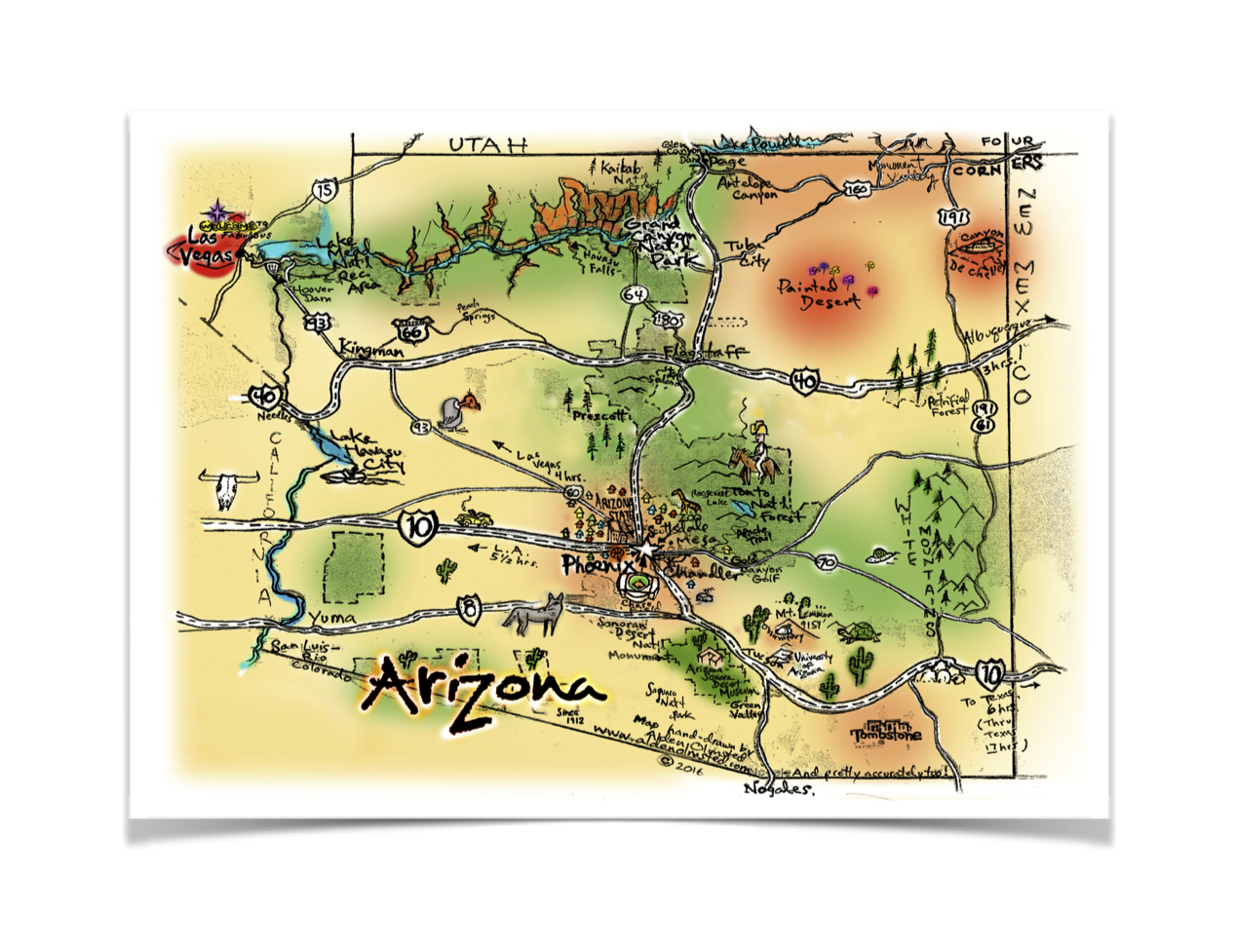 Arizona Postcard Pack of 12
Beautiful Map of Arizona postcard. Original artwork features accurate and artistic view of this beautiful desert state. The Grand Canyon, The Painted Desert, Phoenix and Tuscon, and of course maybe a Gila monster and a few cacti round out this piece of art you'll love to share or save.
Enjoy your travels and for Pete's sake would it kill you to write home once in awhile?!
Postcards measure 4.25" X 6" and require a postcard stamp to send.
Free shipping on all card orders over $20 - enter FREESHIP20 at checkout

Hand-drawn in Arizona by Alden Olmsted

All images ©2018 Alden Olmsted